Instead of large bureaucracy Top Dog is a team of champions designed to execute all the functions required to quickly bring products to market. In addition, by being very selective with their efforts, no product is lost in the shuffle. NPI is run by Bill McAlister who finds new products and takes TV successes to retail, with over a billion in retail sales. "As Seen on TV" products are his specialty. Plymouth Direct headed by Steve Silbiger seeks new products with Bill and runs the TV and web media and services our direct-to-consumer business. If the product was meant to sell on TV, they will get it done, giving our projects their highest probability of a success. It takes a team to win in this business.
Our first success was Tan Perfect in 1998, followed by Urine Gone, Mighty Putty, Mighty Mendit, Smart Mop, Strap Perfect, Mighty Fixit, Hot Booties, Fast Brite, Stream Clean, Tag Away, Night View NV and the BeActive Brace.
Bill McAlister - President
Bill McAlister serves as president of Top Dog Direct, the newest company in the direct response television (DRTV) industry through combining efforts of both NPI, Inc. and Plymouth Direct.
Known for his innovative style and strategic acumen, Bill is a 24-year veteran of the manufacturing and wholesale distribution of consumer products.
McAlister began his career at QVC where he was the exclusive importer of all non-clothing and non-jewelry items for the first five years of the station's roll-out. He then founded Media Enterprises and became a vendor at Home Shopping Network (HSN) and has been for the past 19 years. During this time, he brought HSN some of the most successful products in its history. Taplight sold more than 2 million units and the Sobakawa pillow is the number one selling pillow on HSN having sold more than 1.3 million units since its introduction six years ago.
In 2002, Bill introduced the Toni Brattin line with Plymouth Direct to HSN. More than 3 million hair pieces have been sold along with beauty items such as Lip Secret & Tan Secret. In 2006, Bill was involved with the Jessica Simpson/Ken Paves Hairdo line. In January 2011, he debuted the Dancing with the Stars Hair Collection.
Throughout his career, Bill has sold more than $1 billion worth of "As Seen on TV" products.
As a co-founder of NPI, Bill has directed his energies exclusively towards the Direct Response TV arena. This singular focus has resulted in the successful development of innovative TV marketing formats for a host of popular new products with Plymouth Direct, such as Urine Gone, Mighty Putty, Mighty Mend-it and Mighty Fixit, Stream Clean, Tag Away, Night View NV and the BeActive Brace.
Aggressive and resourceful, Bill specializes in finding products, developing marketing strategies, and implementing the plans. His success stories include dramatic wins in both short- and long-form TV advertising and home shopping sales.
Bill earned an undergraduate degree from Massachusetts College of Liberal Arts (formerly Adams State). He and his family reside in Newtown, PA.
Bill played minor league baseball for the Cincinnati Reds.
---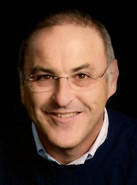 Steve Silbiger - Chief Marketing Officer
Steve Silbiger started Plymouth Direct in 1997, as a result of years of experience in the TV direct response industry. Today, he has joined with NPI, Inc. to form Top Dog Direct.
His previous experience includes analyzing marketing data at Nutri/System Inc. and acting as new product director at National Media, where he discovered and developed new products for infomercials. At Top Dog Direct, his talent is quickly bringing consumer products to market. "As Seen on TV" products are Steve's specialty, with Hutton-Miller handling television production for dozens of TV blockbuster products.
Silbiger earned his MBA in Marketing at the University of Virginia, Darden School, and his undergraduate degree in accounting and CPA at the University of Kansas.
He is the author of the book, The Ten-Day MBA (4th Edition), an international bestseller with more than 400,000 copies sold and 2 other interesting business books.
Steve volunteers for the charitable organization Chosen 300, which helps to feed the homeless in Center City, Philadelphia. He and his family have two grown children and reside in Plymouth Meeting, PA.
---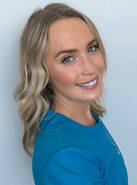 Jacklyn Bloemker - Director of Marketing
Jacklyn Bloemker serves as Director of Marketing for new products at Top Dog Direct, a joint venture of Media Enterprises Inc. and Plymouth Direct, the newest company in the direct response television (DRTV) industry. She supports the company and at-home inventors in bringing new products to market. Her previous experience includes serving as social media manager at Paladin Enterprises where she designed and executed the company's social media plans. Before that, studied abroad in Erfurt, Germany where she coordinated educational campaigns for communications students.
Bloemker volunteers with humanitarian organizations such as New Vision, a renewable energy company. Most recently, she assisted with creating solar panel lights for those affected by Typhoon Haiyan in the Philippines. She enjoys traveling as much as she can in her free time, spending time with loved ones and her dog, Bella.
Bloemker earned her B.A. in Communication Studies from West Virginia University. She resides in Philadelphia, PA.