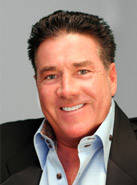 McAlister Looks to Remain a Retail 'Top Dog'
By Thomas Haire (thaire@questex.com)
Bill McAlister is president of Trevose, Pa.-based Top Dog Direct, a direct response television marketing company designed to bring successful products to TV and retail. The company's list of successes during the past 10-plus years includes Mighty Putty, Smart Mop and recent market leaders Tag Away and Night View NV. Recently, we caught up with McAlister in advance of Response Expo (April 29-May 1), where Top Dog plans to have a powerful presence.
Q: What are the three most important things a marketer like Top Dog Direct looks for from industry trade groups and events?
A: The only thing we look for from trade groups and events are new products. That is all that matters to us. Our industry doesn't move forward unless we have new items.
Q: Who is most important for your company to meet with when you attend an industry trade show and why?
A: Inventors! They are the lifeblood of our industry. We are always looking for new, interesting, problem-solving items. It is also important for us to meet with the individuals that handle media buying at channels such as Discovery, CNN, CNBC, etc. If media costs continue to rise, it will kill our business. We need to figure this out.
Q: What are the two most important topics facing the DR industry today and how can the industry band together to address them?
A: Number one: the cost of media. Media costs are through the roof, and we won't be able to continue with TV if these costs continue to increase. Based on the amount of channels and 7 million fewer people watching TV this year, this is a major concern for us. Second: knockoffs are a major problem in our industry, and nobody wants to talk about 800-lb. gorilla in the room.
Q: What are Top Dog's two biggest successes in the past year?
A: Tag Away and Nightview NV. Tag Away skin tag remover is a monster success and continues to do great. With Nightview NV, we found a category within the sunglass category that is huge.
Q: What do you consider the most successful campaign you've worked on in your career and why?
A: Tag Away was our most successful. It helped solve a sensitive problem that so many people have.
Q: Where would you like to see the direct response business five years from now?
A: I would like to see TV stations get some type of religion and get real with their pricing so we can continue to use TV to drive retail.
This content is taken from a report on Response Magazine's website. (http://www.responsemagazine.com/direct-response-marketing/field-reports-april-2014-7031)
---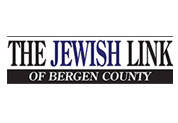 The Jewish Link of Bergen County - 5/1/14
Lower Back Pain Relief "As Seen on TV"
Read More >
---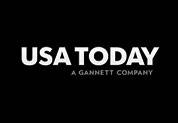 USA Today - 4/29/14
New Jersey's 'Infomercial Queen' reigns supreme
Read More >
---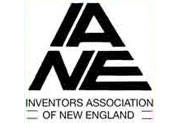 ---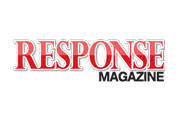 Response Magazine - 4/1/14
McAlister Looks to Remain a Retail 'Top Dog'
Read More >
---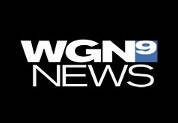 WGN Morning News - 4/1/14
Chicago inventors pitch their products, 'Sharktank' style
Read More >
---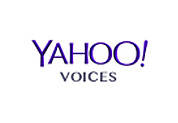 Yahoo! Voices - 3/23/14
2014 Olympic Bronze Medalist, Jamie Greubel Chats About Her Experience in Sochi
Read More >
---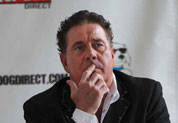 Company News - 3/21/14
Bill featured in HFN Housewares Show Dailies.
Read More >
---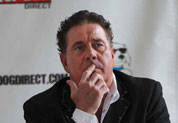 Company News - 3/10/14
Search unending for the next 'As seen on TV' product.
Read More >
---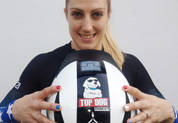 Company News - 2/24/14
Jaime wins bronze on Team 2 USA!!!
Read More >
---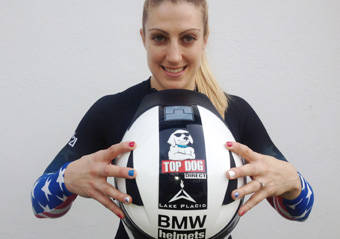 Company News - 2/7/14
LEADING "AS SEEN ON TV" MARKETER TOP DOG DIRECT SPONSORS #1 OLYMPIC WOMEN'S BOBSLED TEAM MEMBER JAMIE GREUBEL
TREVOSE, PA – Pennsylvania-based Top Dog Direct, the state's leading manufacturer and marketer of "As Seen on TV" products, is proud to announce that they are sponsoring Olympic Women's Bobsled team member Jamie Greubel as she looks to bring home Olympic Gold this February in Sochi. Greubel won the gold medal in the World Cup on Sunday, January 19 and was awarded the #1 spot on the U.S. Olympic Bobsled Team.
Now ranked second in the world, Greubel is a Newtown, PA native and has been a member of the World Cup Bobsledding team since 2007. Displaying a Top Dog Direct logo on her helmet, she is proud to represent the U.S. in the upcoming Olympic Games.
"As a former athlete myself, I know the importance of community support and investment in helping someone like Jamie grow and develop. When we learned of her story, we felt that there were many qualities relative to performance and competition between athletics and the business world. We really could see an analogy with her quest and with what our people do everyday. We are so proud to sponsor Jamie on her road to Olympic gold. Her strength, determination and ambition are exactly the type of qualities we want to associate with Top Dog Direct," said Top Dog Direct President Bill McAlister. "We are honored to be a part of Jamie's team and we, along with everyone else in the community, will be rooting her on as she competes for national pride in Sochi this February."
Top Dog Direct is a newly formed entity that combines two direct response television (DRTV) leaders, Media Enterprises, Inc. and Plymouth Direct. Together they are credited with the successful development of innovative TV marketing formats for a host of popular new products, such as Urine Gone, Mighty Putty, Mighty Mend-it and Mighty Fixit, Stream Clean, and Tag Away. Top Dog Direct has unveiled Might Putty Purple (www.MightyPuttyPurple.com) and Night View NV Glasses (www.BuyNightView.com) for 2014.
---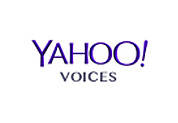 Yahoo! Voices - 1/29/14
President of Top Dog Direct, Bill McAlister Talks Inventions and as Seen on TV Products.
Read More >
---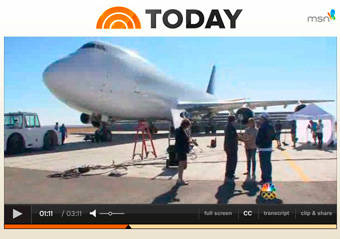 Today Show - 12/28/13
Mighty Putty Pulled a 300,000 lb 747 Jumbo Jet in the Mohave Desert of California, Oct 18, 2013.
Read More >
---